JOURNEYS OF ADVENTUROUS BEYONDERS :Amer Ghandour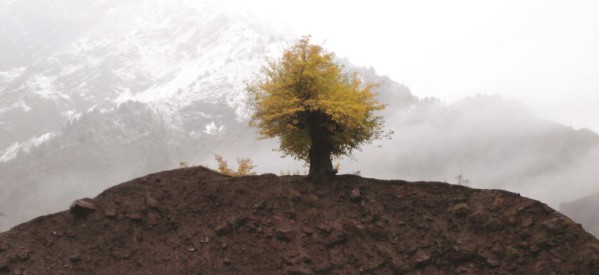 GLOBE TROTTER
Amer Ghandour has traveled the world to pursue his passion for the hunt. A skilled hunter, Ghandour's love of nature and the extreme environments that he loves have led him to seek out exotic locales and challenging opponents alike. Here, he sits down with Beyond to talk about his love of the environment and hunting.
Alex Grey: Firstly, where have you been?
Amer Ghandour: I've traveled throughout Europe, Asia, and Africa. I've visited places such as Tajikistan, Kamchatka, Kenya, Zambia, South
Africa, Namibia, Botswana, and Canada, to name but a few.
Alex Grey: Why hunting?
AG: I've been shooting since I was six. It was passed on to me by my late father. He died at a very young age, and he left me with fantastic memories of my short time with him. I always wanted to explore the sport further after his death. I traveled once to Africa with him and I caught the hunting bug; it's like a passion for me.
Alex Grey: What was your most memorable experience?
AG: It's not just the hunt itself. It's about the journey, the adventure. The people I meet there, or with whom I travel, have become lifelong friends. We share a passion. After you've gone hunting, sharing your experiences around the fire is such a fantastic experience.
Alex Grey: What sort of game have you hunted?
AG: My favorite animal that I've hunted is the Marco Polo sheep in Tajikistan. Also, I've hunted caribou in Canada, and in Africa I have hunted
the kudu, a large antelope that tribes call the "ghost of the jungle" because it's so difficult to see.
Alex Grey: What was your favorite area that you've visited?
AG: I love Africa; it's a beautiful place. Asia is also incredible, and Canada's Northwestern Territories are stunning.
Alex Grey: Many of these places are extreme environments. What attracts you to them?
AG: Being outdoors, away from everything, from people, noise, stress. The scenery is also breathtaking; much of it is untouched by mankind. For
example, the taste of water that you drink from streams, unpolluted by men, is incredible. It's indescribable. They're places that haven't been damaged, touched, or changed. It's a wilderness. It's pure scenery; nothing has been touched or moved. They're like paintings– perfect.
I've discovered that the people in Europe, Asia, Africa, and Canada, are much more environmentally conscious than the people in Lebanon. Even
the tribes in Africa don't pollute. They're much better in this regard than the Lebanese are.
Words ALEX GREY
Related posts
Leave a Comment
You must be logged in to post a comment.